Sprillo!

... for saving time and cutting tangling and uncoiling problems in civil and industrial plants!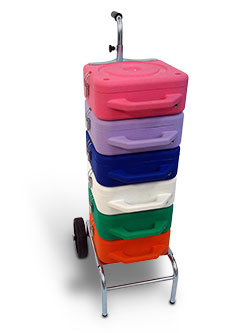 Sprillo is a wire coiler that can manage all types of reels of wire or cord from 1.5mm˛ to 6mm˛, in addition it can hold telephone and alarm cables with an internal diameter ranging from 85mm to 165 mm and with an external diameter of up to 290mm (maximum thickness 90mm).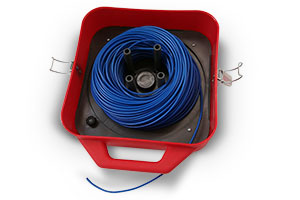 This tool can boast of a new patented system that is different from the standard commercial models in that it can manage the reel horizontally and vertically, and keep it compact during reeling; this feature helps to avoid any tangling and a reduction of blockages thanks to a ball bearing reel support. Sprillo is available with a polyethylene covering (anti-shock) and aluminium-plastic reels.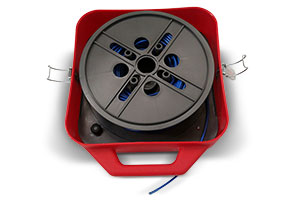 You will be wondering "But why, at this stage, should I install an electrical plant without using a wire coiler? If I use one, I will no longer need to curse because the wiring has tangled up, blocking the electrical box or abandon the reels onsite because I do not know exactly how many wires and the colours I need to use".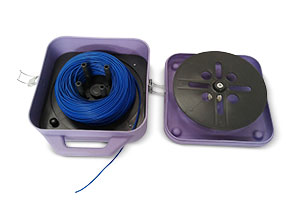 Thanks to Sprillo you can go onsite with the reel holder trolley and start working with the colours already arranged; there is no need to worry about forgetting a return wire or line, in that it is possible to wire pipes that are already in use without worrying about problems caused by the tangling of wires.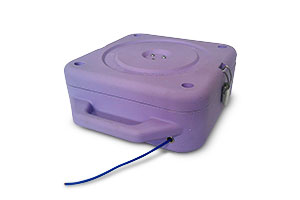 Finally, thanks to this tool it is possible to work alone on the top floor of a flat or apartment block and install lines or deviations without the help of colleagues or building site workers.